Holiday apartments in Lapland, Finland.
VillasInLapland.fi offers weekly rentals of luxury accommodation in Finlands most popular winter sports resorts Ylläs and Levi. We want to offer the best possible facilities for a succesful vacation in beautiful Lapland.
Our log house apartments are located in prime locations near to local village centers, slopes and ski tracks.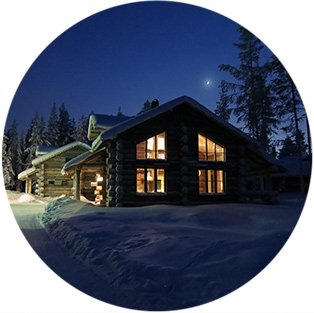 Elegant Office Hotel in Tampere.
Central Office offers workspace solutions in the city center of Tampere, Finland. Central Office consists of nearly 1000 sqm of dedicated offices, virtual offices, meeting rooms and lounges.
Our workspace solution is excellent for home-based businesses or companies with limited presence in Tampere. Central Office is the home of 40 companies and more than 100 professionals.
We provide our customers with high quality and cost efficent working and meeting environment in the very best location of Tampere.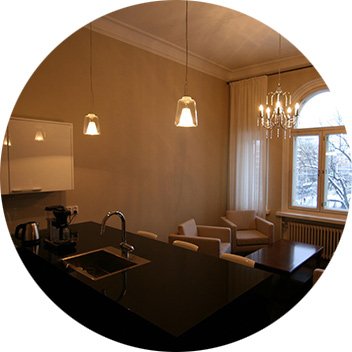 Next generation of oil-free air compressors.
Tamturbo Oy, based in Tampere, Finland, is doing a global breakthrough in the multibillion-euro compressed air business. Industry consumes over 10% of its electricity in the production of compressed air. More and more applications require compressed air that is not only efficiently produced but also completely oil-free. Tamturbo's products and business idea are based on these factors.
Tamturbo's oil-free turbo compressors meet the needs of the most demanding process applications, such as pharmaceuticals, food and beverages, electronics, paper and chemical. In these processes, any risk of oil contamination must be excluded. Compared to any other known solution Tamturbo's compressors offer the most advanced solutions available for compressed air free of oil.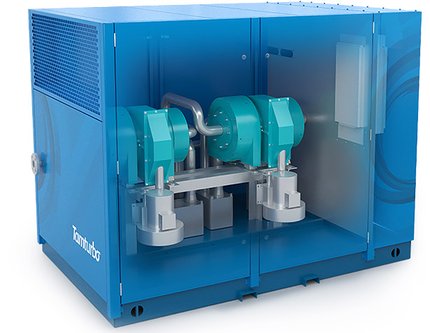 No more digital waste
Our mission is to create digitally sustainable solutions to our customers that we do by integrating, renewing, re-using and innovating with our customers. We are on open, talented and inventive software company with comprehensive services and we can implement technical magic tricks regardless of technology. We aim to perform responsibly and transparently to our employees and our customers. Our staff is our greatest asset; we have a strong team spirit and easy-going atmosphere.

Tools and processes for product development.
Taipuva Consulting is specialized in improving the competitiveness of your product development and functions associated with it. We analyze your working processes and offer an agile solution to develop them. By investing in development of your processes and tools you'll get unified, high-quality practices that make your R&D machine run faster and smoother.
Our expertise in product development practices will help you untangle your development projects. No matter how specialized your field is, the basic challenges in the background are familiar to us. That's why we can promise you more agile product development, less documentation burden and your staff can enjoy their work.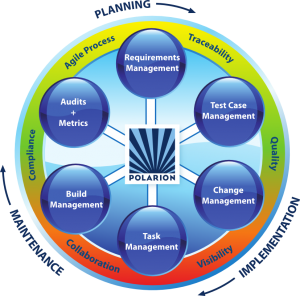 Omni-channel Sales with Visual Configuration
VividWorks offers an industrial grade, online 3D design-to-purchase platform that enables real time visual verification of any interior content – at any time, and enables customers to make a purchase within minutes. VividWorks specializes in bringing usability for sales solutions with an intuitive user experience, combining Augmented Reality seamlessly with 3D and real-time back-office, e-commerce and ERP integration. VividWorks has a global customer base with offices in Finland, USA, Denmark, Germany and Japan.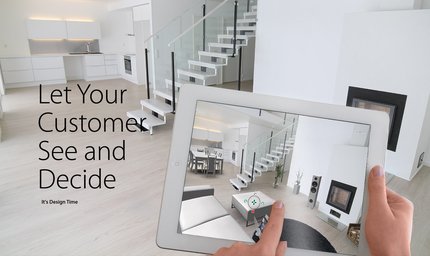 Gofore is a growing and profitable digitalisation consultancy
Digital transformation revolutionises the way we live, work, make decisions and act on a daily basis. Technology alone is not enough; creating genuine competitiveness requires a human-centric approach, working together and introducing everyones abilities.
Gofore thrives on customers' success. We combine capabilities with business sector knowledge in a way that creates winning solutions, services and results. Together we can create positive impact and change the world for the better. We build long term partnerships, that are based on transparency, dialogue and co-creation.

The reliable supply of materials is our bread and butter
In 1962, Jarkko Haarla Sr. saw a business opportunity in the paper and pulp industry. He began to build partnerships with producers based on trust and developed a broad and deep understanding of the production processes.
Over subsequent years, Haarla expanded its expertise across several industries – chemicals, foods, agriculture, nutraceuticals, mechanical woodworking, metal, mining, coating, and printing – with business partners all over the world. Our mission is to help our customers' businesses to thrive and to create long-term relationships.
Today, we still operate as a family-owned company with offices in Tampere, London, Gothenburg, Tallinn, and Qingdao. Staying true to our heritage and values, we continue to build partnerships and still have a passion for what we do best – helping you with our industry expertise.

We help you create viable health tech
Regulatory compliance is one of the foundations of a successful business. It must be built into your processes and product development from day one, but mastering the hundreds of pages of complex regulations and standards is an art and consumes your time. Take our digital tool, ENTRIES, for a minute runway towards CE marking and utilise our regulatory services to gain the global market access for your medical device!

Your trusted antenna integration partner
Radientum has the goal to fill the world with wireless products that have superior antenna solutions. With expertise of design, simulation and testing from Nokia & Microsoft, our engineers in Finland can develop antennas from the very first concept innovation through over-the-air verification to ready made prototypes.
Our 100 years of product creation experience from mobile industry guarantees optimal wireless performance. With an unique simulation processes, we help companies to be cost effective, speed up time-to-market with higher ROI. Our engineers have developed dozens of essential patents for their previous employers and our customers in the field of wireless communication and antennas.